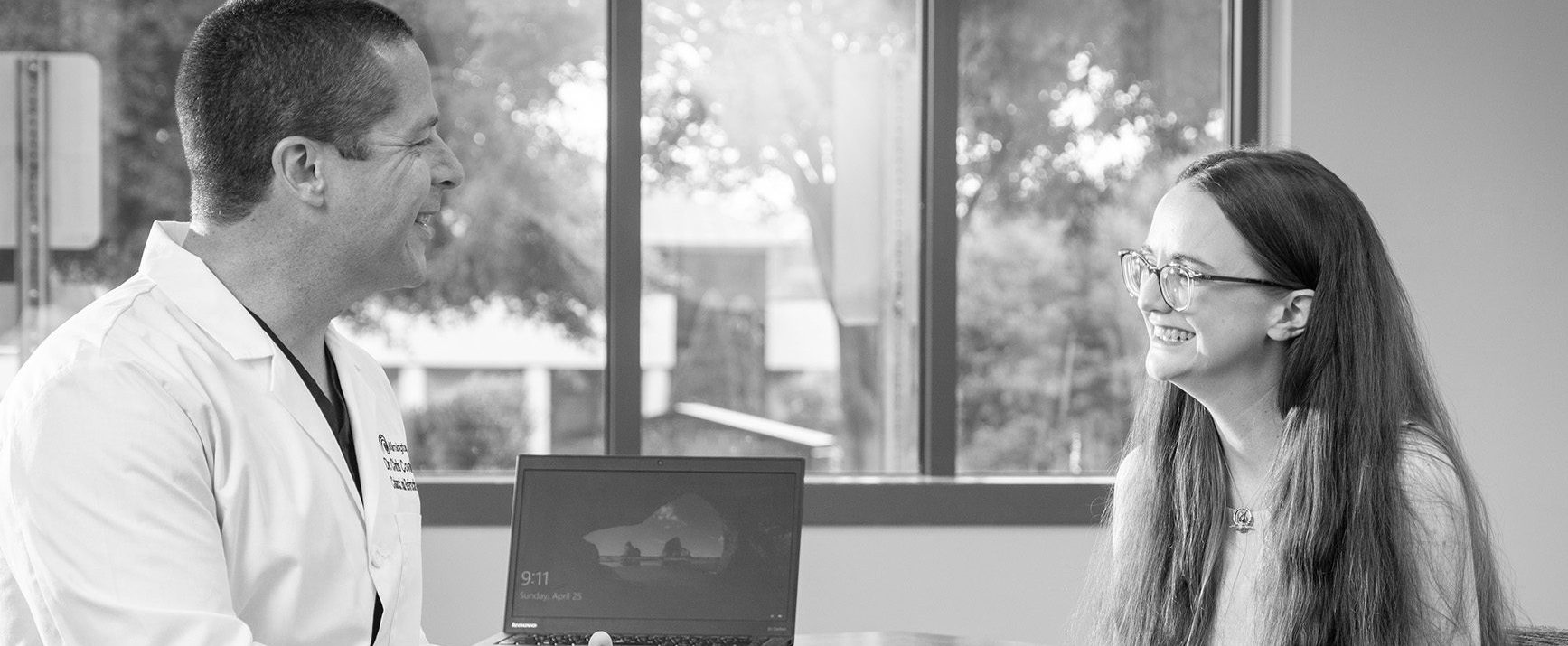 What To Expect
Feeling anxious about surgery is completely natural. At Wilmington Eye Surgery Center, we work to make your experience as comfortable as possible by ensuring you have all the information you need to feel confident about your procedure. Our facility also offers a relaxed, patient-focused environment, state of-the-art equipment, convenient access, ample public parking, and an experienced staff to meet your needs.
Before Your Surgery
Once your procedure has been scheduled with Wilmington Eye Surgery Center, a nurse from our team will call you approximately one week prior to your surgery. We will be happy to answer any questions you may have regarding our center and your upcoming procedure. We want you to have peace of mind about every detail.
If you develop a fever, rash, or cold anytime in the five days before your procedure, contact your physician at once, as your procedure may need to be rescheduled.
If you would like an estimate of your bill, need to make financial arrangement, or have a change in your insurance prior to surgery day, please call us at 910.769.0506. If we are unable to verify your insurance on the day of your procedure, your surgery will need to be rescheduled.
Remember, DO NOT EAT, DRINK, or CHEW anything after midnight the night before your surgery, except for a sip of water with blood pressure medication. This includes gum, mints, candy, and chewing tobacco.
The Day of Your Surgery
When you walk into our facility on your surgery day, our goal is to make you comfortable. You'll first meet with our admissions counselor to review your paperwork, verify your ID and insurance, and take care of any outstanding balances.
Next, you will be taken to the pre-procedure area where a nurse will verify medical information, allergies, and your current medications. The nurse will prepare you for your procedure, and an anesthesia provider will meet with you to discuss your medical history and the type of anesthesia you will have.
We would like to welcome your family members or friends to our facility on the day of your procedure. Our state-of-the-art facility is equipped with a large-screen television, free Wi-Fi, an outdoor waiting area, and complimentary water. While your family members or friends wait, we are available to offer any assistance they may need, including updates regarding your procedure.
Additional items for the day of your surgery:
Do not eat or drink anything the morning of surgery, unless you have been given other instructions from our nurses.
Take your heart and/or blood pressure medications with a sip of water. Diabetic patients, we may instruct you to adjust your dose of insulin on the day of your procedure.
You may brush your teeth and rinse your mouth with water, but do not swallow any of the water.
Wear loose, comfortable clothing (a short sleeved, button-front shirt is best).
Leave all valuables and jewelry at home. If you wear glasses or contacts, bring a case to store them in. Please do not wear makeup, perfume, or dark colored nail polish.
You MUST have a responsible driver with you on the day of procedure. Your driver should remain at the facility while you are in surgery.
On the day of your surgery, you will need a photo ID or driver's license and any updates to your current medications, including dosage and strength.
After Your Surgery
You can expect to spend approximately 20-60 minutes in the post-anesthesia care unit, depending upon the type of anesthesia and procedure you receive. Your nurse will give you instructions for taking care of yourself at home. Should problems or questions arise when you are recovering at home, call your surgeon at the number provided in your discharge instructions.
If an emergency arises after normal business hours, call 911 or go directly to your local emergency room. Ask emergency room personnel to contact your surgeon.
Information for Family Members & Friends
When we take your family member or friend in for their procedure, please remain either in the Surgery Center reception area or in your car. We will ask for your cell phone number or other contact information upon check-in at the Center.
Trust the Surgeons at Wilmington Eye Surgery Center
We look forward to helping you achieve your best vision.